We get around. Our writers share with you the best of their travels in 2015.
Best beach
Bai Dai Beach, Vietnam
Nha Trang is a beach resort like many others: high-rise hotels, restaurants, bars, sun loungers on an allocated square of beach, all accompanied by the ever-present scooters and tooters of Vietnam. To get away from it all, we taxied about 20km south of the city to the white sand and crystal clear sea of Bai Dai Beach. It's secluded and undeveloped, apart from some family-run shacks on the beach where we could have ordered an entire meal or just a bottle of water. The sea is calm and we almost swim out to the blue, white and red fishing boats anchored offshore before returning to the beach, spreading out our towels and enjoying … the silence. – Jill Stanford
Best place to eat cow guts
Testaccio, Rome
It's not the most famous part of Rome, nor the most picturesque, but Testaccio, the old home of the city's slaughterhouse, is the perfect place to eat quinto quarto – traditional Roman organ meat.
Book a table at Flavio al Velavevodetto, a restaurant built into a mountain of ancient discarded crockery, and ask for a plate of rigatoni con la pajata. Banned by the EU until earlier this year (their concern was over Mad Cow's Disease, not animal welfare), this traditional pasta dish consists of a calf's intestines, full of its mother's milk, tied at each end then baked until the liquid insides turn to cheesy deliciousness. Needless to say, it's not for everyone. But when in Rome … – Jesse Mulligan
Best airport bar for a drink
Airbrau, Munich
It's a terminal question: "Which is the best airport bar for a drink?" And I tend to think that the correct answer is "The next one!" But it's hard to go past the geniuses at Flughafen Munchen who have built a brewery and Bavarian tavern to revitalise weary travellers. They brew nine different beers and, being German, they brew them well. Fans of Pacific hoppiness will be disappointed, but a crisp FliegerQuell (semi-dry ale) before takeoff will do the job. Honourable mentions: Those who can afford to be champagne fans will love Bubbles Seafood and Wine Bar at Amsterdam's Schiphol Airport. Plane nerds will like the runway views from Cathay Pacific's "The Bridge" lounge in Hong Kong. They do a good job of a strong white Russian, too. And, for novelty value, take your togs in your carry-on and dive into the Pool Bar, at Singapore Changi Airport. – Winston Aldworth
Best diving
Great Barrier Reef
Leaping into the cod hole at the outer Ribbon Reefs of the Great Barrier Reef has to be my best diving experience yet. The highlight was getting a selfie with a friendly spotted potato cod about 2m long. It was such a chilled dive floating side by side with my new buddy, close enough to put my arm around him. We met white tip reef sharks sleeping in the sand and inquisitive sea snakes roaming the reef before hopping back onboard Spirit of Freedom and making our way over to nearby Lizard Island for a barbecue on the sundeck. Bliss! – Ellie Mitchell
Best luxury hunting and fishing
Poronui Lodge
If you're craving nature, but you don't want to be deprived of comfort or luxury, set a course for Poronui Lodge – preferably by helicopter, although a car will do. Forty minutes from Taupo along SH5, Poronui (Maori for "part of something bigger") is approached through towering working forests and is regarded as one of the world's finest luxury wilderness lodges. Set on 8200ha of farmland, you'll be torn between staying in the lavish lodge, in one of the cabins, or going glamping down by the river. Fly-fishing and hunting are the main attractions but you can also go horse riding, mountain biking, enjoy cultural experiences or spa treatments. This is the kind of place where, whatever you want, you can have it. – Elisabeth Easther
Best high tea (South America)
Casa Gangotena, Quito, Ecuador
Walking through the doors of Casa Gangotena on the edge of beautiful Plaza San Francisco in Quito is like drifting into a very classy 1930s film. The hotel is a restored and converted mansion full of Art Deco and Art Nouveau elements, and the indoor courtyard on street level is a true sight to behold. With light-filled cream walls, and marble floors, it's filled with colourful decor splashes and vibrant plants. Even if the hotel is out of your price range, you can pretend you're a film star and come here for a top-class high tea experience, sitting in this stunning space, sipping on champagne and eating a delectable range of pastries and savouries, served by impeccably mannered Ecuadorian waiters. And no one minded that I was wearing jandals. – Lydia Jenkin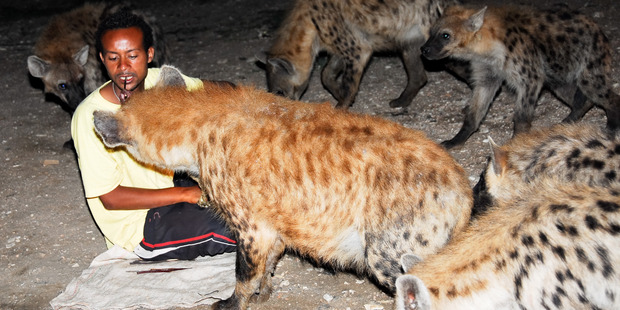 Most bizarre African animal experience
Harar's hyenas
The near domestication of Harar's hyenas takes a bit of getting used to. While these animals tend to give humans a wide berth, in this ancient walled city in eastern Ethiopia you'll find them wandering the narrow lanes, like dogs. Their presence adds to the mysterious allure of Harar, an important Islamic centre whose population has a particular penchant for khat, a narcotic shrub. If you're in town don't miss Hyena Man. For a few bucks he'll take a break from his evening khat session and summon a cackle of hyenas from the surrounding area with an unnerving howl. The experience culminates with Hyena Man placing bloody chunks of beef between his teeth and letting the animals pluck them out. – Christopher Adams
Best vintage markets
Marche aux Puces de Saint-Ouen
Don't be dissuaded by the stalls overflowing with cheap knick-knacks and nasty knock-offs when you first enter the marche aux puces (flea markets) in Saint-Ouen – the vintage shops are situated on the far side if you've caught the Metro to Porte de Clignancourt, so you have to walk through the rubbish to get to the good stuff. But once there, you'll find days' worth of antique furniture, old homewares and art to rummage through, including – most importantly – shops stuffed with delightfully ostentatious designer fashion. Just bring cash and your best bargaining skills. – Jessica Beresford
Best North Island mountain biking
Rotorua
Mountain bikes all packed and ready to go? We reckon you're heading for Rotorua. It doesn't matter if you're a pro, or a youngster just reaching the pedals, as Rotorua has everything from beginners' trails through to extreme. Experts will love the Ngongotaha gravity rides, rated by Red Bull as being in the top 10 rides globally. But it was Whakarewarewa redwood forest that earned our family's big tick with its 160km of wide, well-maintained tracks ranging from easy-peasy to harder grades. These rides are amazing. The scenery is beautiful, the trails well maintained and, even better, they are free to use and accessible in all weathers. There's also a cafe on site and you can hire bikes. – Donna McIntyre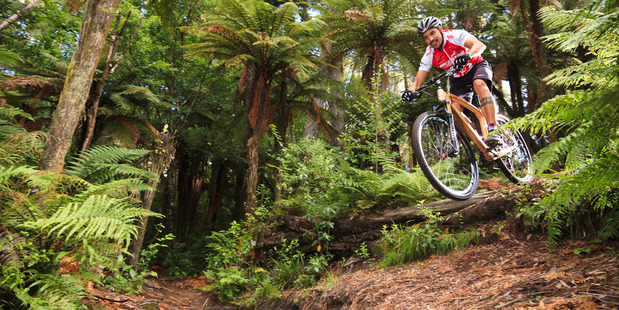 Best South Island mountain-biking
Kaiteriteri MTB Park
Kaiteriteri Mountain Bike Park is near the darling town of Riwaka, home of the Ginger Dynamite Cafe. Trundle along the Tasman Great Taste Cycle Trail with your handlebars pointed towards Tapu Bay, climb a bit of a hill and, the next thing you know, you're off the beaten track and deep inside the cool, fresh forest. Featuring around 14km of track from Grade 1 to pretty flipping advanced, all roads eventually lead to the glorious golden sands of Kaiteriteri Beach, the gateway to Abel Tasman National Park. – EE
Best celebrity brunch spotting
West Hollywood
There's no better place to spot movie stars than West Hollywood. For an inconspicuous stalking location try Joan's on Third, a popular and very decent delicatessen 10 minutes walk from the famous Grove shopping centre. You have to order before you can claim a table but if you time it right you'll have the best seat in town – I beat Jeff Goldblum to the last outdoor chair last year, and we browsed next to Jake Gyllenhaal at the excellent travel book store across the road. – JM
Best reason to queue for dinner
Al's Place, San Francisco
This eatery was named Bon Apetit's new restaurant of the year 2015, which makes it tricky to reserve a table. Luckily, 40 per cent of seats at Al's Place in San Francisco's Mission District are allocated to walk-ins so if you arrive well ahead of opening time at 5.30pm, you can almost guarantee there'll be space for you. The food is exciting and innovative, but still unpretentious. A nectarine curry was one of my favourites, but you can't beat the famous pickled french fries, served with apple butter. – JM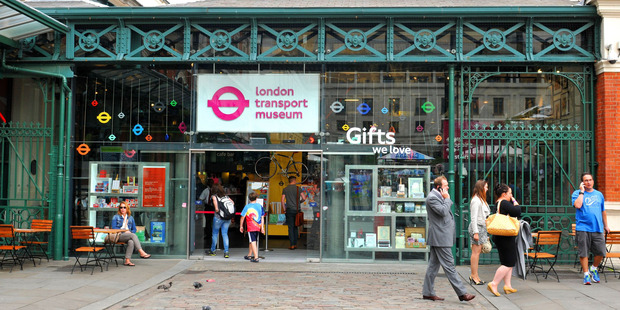 Best museum gift shop
London Transport Museum shop, Covent Garden Plaza, London
The London Transport Museum, in the city's centre at Covent Garden, is a fascinating place to visit – especially for anyone keen to learn more about the history of the London Underground. But even better is its adjacent gift shop. Not just for the guys, there is a great selection of models, toys, clothing, homeware and books – all transport related. Special mention goes to an astounding selection of Art Deco poster reprints from 1910-1950. See how many different type of souvenir you can find featuring the classic London Underground map. – PK Stowers
Best macarons
Arnaud Larher, 93 Rue de Seine, Paris
Sure, Paris is a long way to go, but these really are sensational. Located in a tiny dark brown store no wider than a garage door – not far from Notre Dame Cathedral – Arnaud Larher makes a stunning range of macarons, and cheaper than many of the city's better known patisseries. Flavours include; pistachio and morello cherry, maple cranberry, mango-tangerine and chocolate and lime. Pick up a four-pack box ($12) and eat them as you shop. – PKS
Best jog
Opoutere Forest
Summertime guests at the superb Opoutere Campground can access a terrific 6km, hangover-busting loop running south to the estuary, then turning back and heading north, all the way to the far end of the beach where the hippies at the Prana Spiritual Retreat are doing their morning naked yoga sun salutations. Avert your gaze. You're running through a forest with kereru and tui singing above and ducking through the branches. Finish the run with a dip in the ocean. Perfect start to a classic Kiwi summer camping day. – WA
Best kisser
Tangkahan
The lips were large, cool and moist. And, a little unnervingly, edged with a few bristles. They belonged to a member of the opposite sex, but not from the human race. This female was a young elephant, and offered a caress from the end of her solid but carefully placed trunk. She was one of eight creatures standing ankle deep on the edge of Batang River in Gunung Leuser National Park near Tangkahan, a village in northern Sumatra. A little tired from a day's jungle patrol, the elephant stood patiently while her keeper urged me not to be frightened as the beast's trunk draped over my shoulder and puffed on my cheek. In the end the smooch was swift and delicate. We didn't exchange numbers. What she really wanted was one of the sugar cane treats the handler offered in return for her party trick. – Andrew Stone
Best sunset
Fiji
If you're after a front-row seat to the most glorious sunset in the Pacific, go no further than the tropical paradise of Fiji. Ribbons of pink and orange unwind over the sky as the sun begins to fade, and the surrounding islands are bathed in an ethereal glow. My vantage point from the Sofitel Fiji Resort and Spa's Waitui Beach Club on Denarau Island (sofitel.com) allowed me to bask in the sky's glory with a cocktail (or two) in hand. And all this from the comfort of a lounger. Best of all, this show is free of charge. – Courtney Whitaker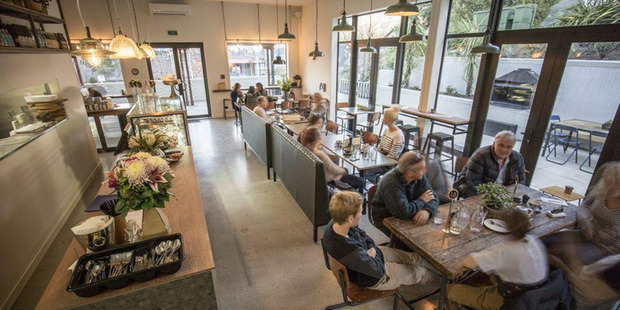 Best cafe (New Zealand)
Bespoke Kitchen, Queenstown
Named last week as the best cafe in the country, Queenstown's Bespoke Kitchen has a terrific menu featuring loads of vegan food alongside regular cafe classics. All topped with cracking views of the Remarkables. You can't go wrong. – WA
Best cafe (international)
Cafe Tortoni, Buenos Aires
They love coffee in Buenos Aires. So we're mystified by the fact that so much of the java served in the Argentine capital is so bad. Our trips there this year have been blighted by bitter, over-extracted beans served in watery broth. But they do a good coffee house and the drink served at Cafe Tortoni more than passes muster. Buenos Aires' most famous cafe is probably one of the most beautiful old coffee houses in the world. It's still decorated in the style of the 1880s and in the basement there's a stage for jazz and tango artists. Feeling decadent? Go for the chocolate with churros. If you're in town on Air New Zealand's new Auckland-to-Buenos Aires service, it'd be smart to check this place out. Einstein had coffee here. So did Jorge Luis Borges, Federico Garcia Lorca, Hillary Clinton and Robert Duvall. Join them. – WA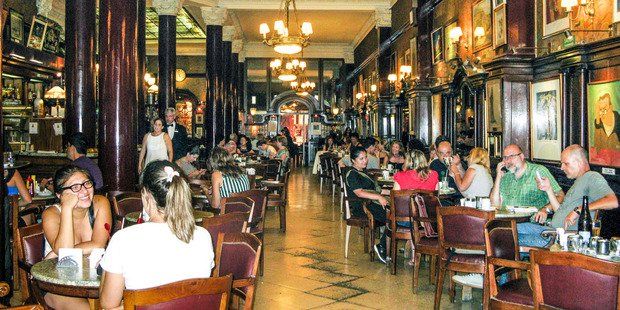 Best Pacific resort
Ha'atafu Beach Resort, Tonga
What you won't find: sycophantic wait staff; massages/manicures; cocktails with tiny umbrellas in them (unless you make them yourself); a swimming pool. What you will find: A perfect white-sand beach; thriving coral reef and marine reserve; gorgeous bures among the palms; the Pacific's best food – served buffet-style, at dinner time, preceded by "Grace"; and a beautiful host family, who will humiliate you on the table tennis table in the nicest possible way. – James Russell
Best dumplings
Dragon-i, Hong Kong
Hong Kong is the home of dumplings and there's nowhere better than Dragon-i in Central (60 Wyndham St) for all-you-can-eat goodness. At night, this is one of the city's most exclusive nightclubs but during the day, the luxurious lounge setting is famous for its dim sum menu. For NZ$44 per person, you will be treated to an endless stream of dumplings, from various regions throughout China. Watch out for the Shanghai dumplings, which are filled with boiling ginger vinegar soup. A favourite with both local Chinese and the expat corporate set, it pays to book ahead. And make sure you go on an empty stomach to get your money's worth. – Joanna Hunkin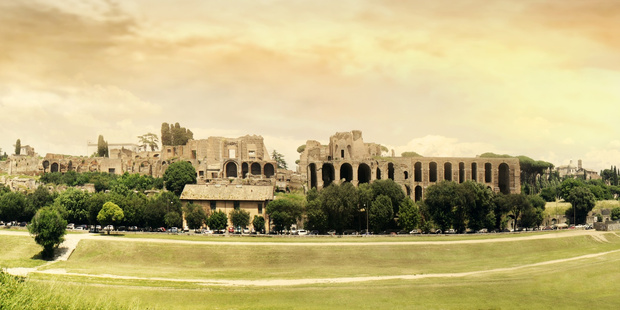 Best ancient landmark for an afternoon nap
Circus Maximus
In Rome and exhausted the sights, your travel budget and yourself? Share this scraggly oval-shaped piece of wasteland with a few hobos and some loved-up students. No carabinieri, no one selling €7 cans of coke and no fake gladiators browbeating you into having a photo taken. However, unlike the gardens of the Villa Borghese (another great and free chill-out spot a few hundred years old and metres away), there are no trees around here; which means that though you're less likely to fall prey to annoying doggers, it can get pretty hot – so BYO water and a sunhat. – Rosalie France
Best cocktails in New Zealand
The Library, Wellington
Better suited to tequila worms than bookworms, Wellington's Library is a quirky little lounge bar hidden upstairs in Courtenay Place. Dimly lit and cosy, the space is set up much like a library, though the stage is a dead giveaway – it's anything but. We caught a fantastic live jazz band on our visit, and enjoyed ordering from the extensive cocktail list. Choose from beverages such as Mo Stache, Mo Problems or go more avant garde with a Duck Fat Sazerac. This bar tops the "must-see" list for many travel bloggers, so put it on yours. Hey, foodies: they do delicious desserts as well. – CW
Shucking good fun
The Shuckleferry
If you know someone who's fond of oysters, book them (and yourself) a trip aboard the Shuckleferry with Mahurangi Oysters. Based north of Auckland, not far from Warkworth, Andrew and Lisa Hay take their lucky guests out on an oyster odyssey aboard their purpose-fitted barge. Learn all about this remarkable bivalve then admire Andrew as he sets off in his rubber waders to harvest bucket-loads of the delicacy before your very eyes. Shuck and eat as many as you can handle, all the while sipping on locally produced beer, wine or juice. Tours set off from Scotts Landing and take around two hours with the timings based around low tide. – EE
Best opposing views
DMZ, Korea
As a day trip it wasn't exactly relaxing – but it wasn't terrifying, either. Just so darn interesting to enter the Demilitarised Zone (or DMZ) between South and North Korea. I was eager to go down "Infiltration tunnel No 3" (that the North had built to try to invade the South) but even more keen to come out again. It's just a short distance between South and North but also a world apart. What really sunk in is how people were separated – this is a land separating people who once lived together. Lives split. Brothers and sisters. Parents and children. A bit like the Berlin Wall but this imposed barrier would appear much wider and harder to resolve. – DM
Best thing on the water
High-tech cruise ships
From robot bartenders to limitless wi-fi and dodgem cars, the cruise business is getting more modern and more – excuse the word – funky. As the cruise industry goes through rapid growth globally, it still suffers on these shores from a perception that it's strictly for oldies. Our pick for the next few summers is that this perception will slowly turn around and high-tech gadgetry is one of the tender tugs nudging the bigger industry into the right direction. – Shandelle Battersby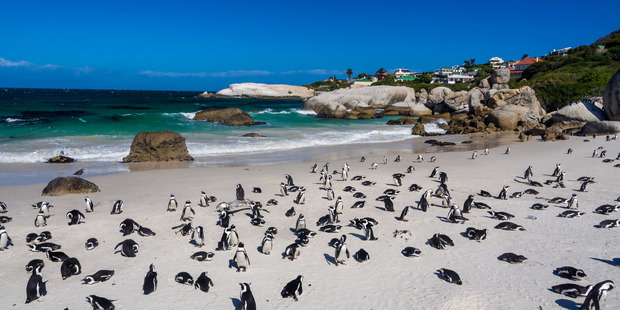 Best place for penguin-watching
Boulders Beach, Simon's Town, South Africa
At this fabulous South African beach, we shared the sand and our swim in the sheltered bay with thousands of endangered African penguins (formerly, unfairly, jackass penguins). Above the beach on the cliffs a boardwalk runs right through their nesting and breeding sites and these bold birds were preening and waddling unabashed, as were the dassies (rock rabbits) that stretched out and sunned themselves on the hot planks. The sleepy naval town of Simon's Town might also be the best place for road signs, approaching the beach, motorists are asked to look out for "Penguins crossing" then "Baboons crossing" and finally "Golfers crossing". – JS
Best volcano (international)
Mt Yasur, Tanna Island, Vanuatu
There aren't many places left in the world where you can stand on the edge of a volcano that's actively exploding with bright red lava and plumes of steam, look down into the crater, and feel the force of nature without the restrictions of safety gear and barriers. But Mt Yasur on Tanna Island in Vanuatu has been exploding continuously for more than 800 years, generally at a level safe enough to jump on the back of a jeep with a local driver, cross the planes of sand and jump out about 100m from the rim for a walk right up to the edge. Covered shoes are recommended, but apart from that, you're left to your own devices, and can watch the impressive light and sound show for as long as you want, or until the sulphur fumes get too much. It you go at sunset, it's even more spectacular. – LJ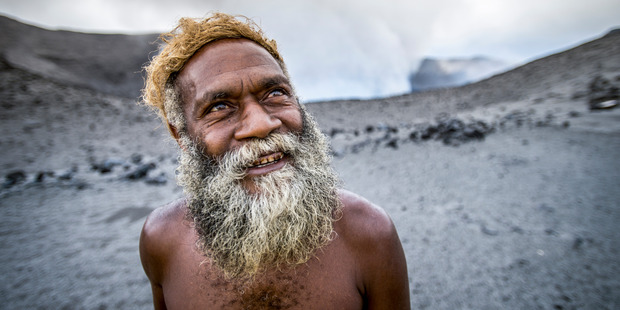 Best volcano (New Zealand)
White Island
White Island – or "Te Puia o Whakaari" ("The Dramatic Volcano") as it's known in Maori – is the kind of adventure that leaves you feeling buzzy, like you've been plugged into the mains. Setting foot on this active volcano, 50km off the coast of Whakatane, is like going to another planet, with its swirling steam, whistling wind and that strong aroma of sulphur And, because the bulk of the volcano is beneath the sea, visitors are immediately inside the crater, so you won't need to bring your crampons or climb any mountains, although there is a bit of walking. With guides to lead the way, the island's fascinating geology and history is brought to life. – EE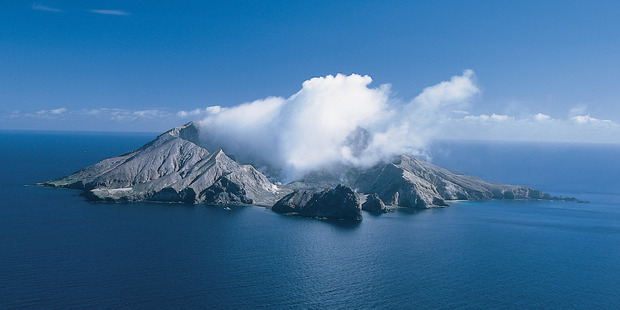 Best hostels
Bodega Bangkok and Bodega Phuket
Built and run by three American brothers who wound up in Thailand after quitting their day jobs to travel, the hostels are modern, roomy and serve up great Thai food. Both hostels are in great locations for exploring, and the staff make awesome insider recommendations of things for young, budget travellers to see and do. Drinking games, including a specialised version of King's Cup, Civil War ("beer pong on 'roids") and Cards Against Humanity, are played regularly. If you stay in Bangkok, give Ketchup and Mustard (cats) a cuddle and ask Liz for her special drink, and if you stay in Phuket, make sure to factor in a night out with Dane. – Catherine Gaffaney
Best theatrical icecream
Istanbul
You know there's something different about Turkish icecream when you see an Istanbul stall-holder kneading and digging at it with a long-handled spoon. Then he lifts it out in a solid mass, and it just hangs there without dripping. Mysterious. But that's not all: dressed in a traditional embroidered waistcoat, the vendor is part showman, part conjuror. Bemused customers find themselves unwitting magician's assistants as their proffered cone disappears, seems to fall, flies past them, even smears them on the cheek. The sleight-of-hand is so impressive that no customer minds that this is far from fast food. Well, the children mind – some of them even cry – but it all works out in the end. And it tastes great, too. Just don't expect to find hokey pokey. – Pamela Wade
Best fish 'n' chips
Doyles on the Wharf, Watsons Bay, Sydney
The Doyle family have been running a restaurant in Watsons Bay forever (good place, but pricey I'm told) – but just across from it is its less-expensive cousin Doyles on The Wharf – and their fish 'n' chips are famous (A$13.80 for two big pieces of fish, a generous scoop of chips, slice of lemon and a small pot of chilli plum sauce – and that sauce is magic!). The fish is fall-apart fresh, cooked in vegetable oil and the chips golden and tasty. Eat your delicious meal on the beach or sit inside and enjoy the harbour views. Watsons Bay is a 25-minute ferry ride from Circular Quay – perfect if you're pressed for time in Sydney but want to get out of the CBD. Walk lunch off with a coastal walk with views across the Pacific, but it's the fish 'n' chips I'll be going back for. Bring cash – that's all they take. – Greg Fleming
Best high tea (Africa)
Victoria Falls Hotel, Zimbabwe
Feasting on high tea at the historic Edwardian-era Victoria Falls Hotel in Zimbabwe, it's easy to imagine that you've somehow been transported back to the days of David Livingstone. Served on the Stanley Terrace, as you make your way through three-levels of club sandwiches, scones and sweet treats, you'll enjoy spectacular views of the Victoria Falls Bridge and feel the spray from the famous falls below. However, you do need to stay vigilant to stop the monkeys jumping on your table for a snatch-and-grab of your sugar cubes. A memorable experience, as delightful now as it was in 1904, the year the hotel was built. – Sandy Kilgour
Best miniature city
Sydney
Other people go to Sydney to shop and eat and admire how they make their waterfront awesome. But sneak into the library at Customs House by Circular Quay to get a handle on how this town really ticks. The air con, clean loos and free wi-fi are a helpful refuge on a 40C day, but it's the City Model that you can't miss. Walk across the glass floor in the lobby to get your bearings from the 1:500 scale model of the CBD. First built in 1998, it is updated every time a new construction goes into the city (it's a requirement for permits, apparently) so there are more than 80 finely detailed buildings (the boring bits just get acrylic blocks). You can clearly see how settler roads followed ancient Aborigine dream paths and spot where new developments are happening. Go there and fall in love with the teeny tiny version of this fabulous city. – Catherine Smith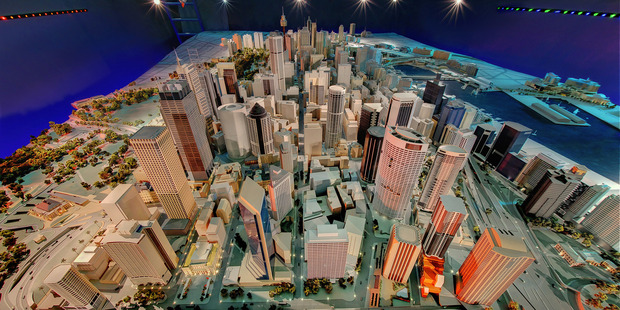 Best brewery tour
Tui Brewery, Mangatainoka
For beer drinkers of the seasoned variety, the Tui Brewery in Mangatainoka offers a fascinating view of the beer industry in action. A "Tuiwood" sign sits atop the surrounding hills, and the "Toki" River (where the "Tui Girls" bathed in the TV commercials) flows nearby. Relax at the rustic bar, visit the Tui shop, or take a tour. If you're there on production day, you'll see the brewing first-hand. A cold pint waits for you after the tour. – CW
Best back-street bar
Kimolia Art Cafe, Athens
Serendipity is the traveller's friend, and it blessed me by positioning the Kimolia Art Cafe just around the corner from my Athens hotel, between Syntagma Square and Plaka. Small, back-street, low-profile, it's easily missed – but it's a little gem. It feels like a friend's flat: cosy, quirkily-decorated, colourful, personal, full of fun details like board games, art works, books and a blackboard. The staff are welcoming, the food is good (especially the cakes) and the coffee is up to Kiwi standard. – PW
Best burger experience
The Hub, Great Barrier Island
Forget Fergburger. The Queenstown institution was lazily named the No 5 burger experience on Lonely Planet's Best in Travel 2016 list, but we're here to tell you that the best burger experience on Earth is just off the Auckland coastline. The Hub, a humble shack sitting by the waterfront in Port Fitzroy on Great Barrier is only open on Wednesdays and Saturdays and it's all the better for it. Our intrepid team of researchers tramped out of the bush to have a burger and a swim in the ocean before returning to the Aotea Track. These burgers, made by a friendly young local dude, are fresh, delicious and reasonably priced – no artery-hardening grease bombs around here. The buns are flown in from Masterton – "Why?" we asked the dude. "They have to come from somewhere," he said. Perfect. – WA
Best detour
Homestead B&B, Addo, South Africa
You'll find this place off South Africa's Garden Route in the dusty farming town of Addo on the Eastern Cape. When we arrive at the Homestead B&B we learn that this is where Sir Percy FitzPatrick wrote Jock of the Bushveld. Behind the gates, the gardens are unexpectedly lush and yellow weaver birds' nests dangle over a dam, hanging from every weeping branch on a single twig – a feat of natural engineering. The best time to see the larger animals is early morning on a game drive in the Addo Elephant Park, when some of the 600 elephants amble to water holes and the rest of the big five are waking. – JS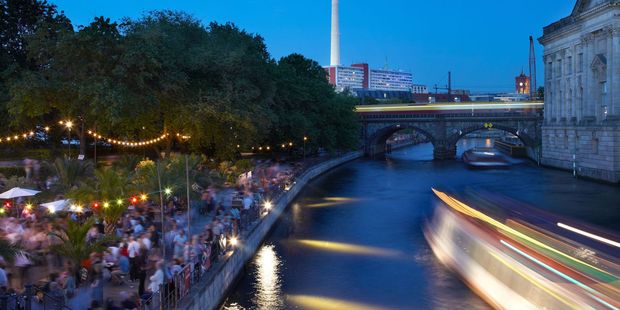 Best inland beach bar
Spree River, Berlin
It's hard to go past the many spots for a refreshing beer – or something fancier – on the east bank of the Spree River in Berlin. These grass areas, some with a hint of sand, are known as beaches and they put out deck chairs from afternoon. There's no better way of taking in the view of Berlin Cathedral, Museum Island, tourist boats up the river and watching Berliners on a sunny afternoon You won't pay much more than €3 for a big bottle of beer and there's plenty of dining options in the area. – Grant Bradley
Best hotel bathroom
Fairmont Pacific Rim, Vancouver
At the Fairmont Pacific Rim in Vancouver, guests control control their room's lighting and curtains, and connect with the concierge all via an electronic tablet. It's very whizzbang. The corner bathroom was just plain stunning: all marble, mirror and glass, with a deep spa bath and a big TV, and an even better view over the large grass roof of the Convention Centre to the harbour, bridge and hills. It's regular two-way glass – but up on the 12th floor, who cares? – PW
Best graffiti
Perth
Thanks to Banksy, many cities now pride themselves on their colourful street art. Paris, Berlin, Buenos Aires, Cape Town and New York – they're all familiar with the officially-sanctioned rattle of the spray can. Closer to home, Melbourne congratulates itself on the edgy, arty ambience delivered by its murals – but did you know that Perth has a lively street art scene too? In April, for the past two years, dozens of artists from around the world have been invited to decorate laneways, carparks and buildings, not just in the city but in the suburbs and in Fremantle too. Big, small, abstract or startlingly realistic, the bright colours and sometimes disconcerting perspectives add a real buzz to exploring newly-revitalised areas like Northbridge. – PW
Best people-watching
Melbourne Cup
It was a day of firsts – first day at the races, first time betting on the nags, first win on the nags, first hat-wearing outing, first journey by train to and from a massive sporting event, and, best of all, the first time a female jockey, Michelle Payne, took out the big race in the Melbourne Cup's 155-year history. As my friend and I got frocked up and made our way out to Flemington Racecourse with tens of thousands of others, we observed with horror many lovely lasses struggling along in strappy shoes before the day had barely swung into action. Our grandstand seat in line with the finishing post was behind one of the main walkways so we sat back and enjoyed the show, as a never-ending parade of punters strutted about in front of us in between races, most dressed to the nines, others with dubious outfit choices, but all completely fascinating – especially as the day wore on and the drinks slid down. – SB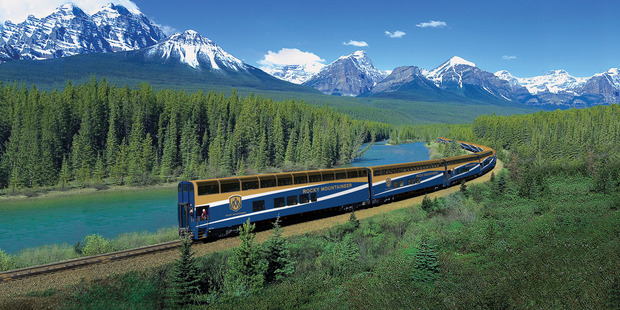 Best scenic train ride
Rocky Mountaineer
There's no doubt that a rail trip through the Rockies ticks every box for scenery – but do you take the Zephyr from Chicago to San Francisco, or the Rocky Mountaineer from Vancouver to Banff? It's a tough call, but I reckon Canada wins. Both routes have mountains (here, big is most definitely better) and lakes that are spectacularly beautiful. On the Rocky Mountaineer, though, there were also moose, deer and even a grizzly bear. Plus, beginning with the red carpet and hot towel welcome, terrific service. "No one will go hungry on this train," the friendly manager announced – or thirsty, either. Rivers, red barns, waterfalls, tunnels, trees, plus fresh-baked cookies on demand. It was magnificent. – PW
Best hostess
Tehei
One of the downsides to solo travel is dinner time. Sitting on your own, it's more like discomfort food – so what a pleasure it was to spend a couple of days at a gorgeous B&B right by the lagoon's edge in Moorea, and be invited by the charming hostess, Tehei, to eat with the family. In her kitchen, she showed me how to make poisson cru, and then we ate it, and freshly-caught tuna, in the dark beside the sea, the food and wine just part of a friendly Franglais family feast under the palm trees while mysterious splashes sounded in the lagoon behind us. It was such fun, I scarcely minded returning alone to the honeymoon suite afterwards. – PW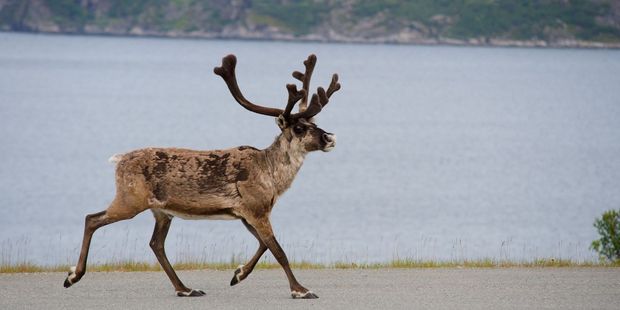 Best nature study from your car
Norway
Drive around some of the northern fjords of Norway during summer and there's a good chance you'll be dodging reindeer. They don't have great road sense so beware, but they're gorgeous to look at, if a little tricky to film given their nervy demeanour. They're free-range animals and they head to the coast during summer to avoid heat and bugs inland, and graze to build up strength before migrating to the snowy interior over winter. – GB
Most pleasantly surprising experience
Tuk-tukking in Cambodia
We simply wanted a tuk-tuk ride somewhere – anywhere – because we'd unwittingly committed to a three-day-taxi-with-air-con-deal to visit Angkor Wat and the other temples in Siem Reap, Cambodia, and now tuk-tuking looked like much more fun. So on the fourth day we went on the ultimate tuk-tuk journey – to Angkor Silk Farm, 15km from Siem Reap – and in a beautiful rural setting we heard about silkworm farming and weaving of the final products. In a day we saw the Cambodian countryside roll slowly by, learned a little, and I bought an exquisite silk dress – well, it would have been rude to visit and not buy something. – JS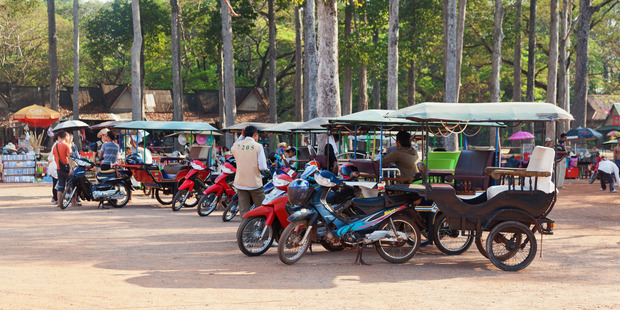 Best place for cat lovers
Turkey
Cats everywhere isn't just an internet thing. In Turkey they're so numerous, and ubiquitous, that it's almost impossible to take a photo without a smug furry face somewhere in the frame. Begging under pavement cafe tables, curled up in a corner of a mosque, watching impassively as people teem along city streets, taking as their due the food – stray cats are part of Turkish life, and have been for centuries. So they're perfectly at home in Ephesus, which dates back to the 10th century BC. Shiny marble once trodden by the likes of St Paul and Cleopatra (not together), picturesquely toppled classical columns, a magnificent re-erected library, mosaic floors, a vast tiered theatre, temples – it's all artistically, and irresistibly, draped with cats, softening the stone and swamping Instagram on a daily basis. – PW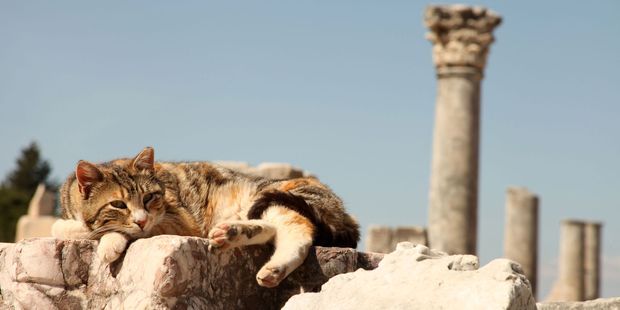 Best gelato
Grom, Italy
The Italians have it licked. Great gelato is as available as Italian men, but Grom – which uses 100 per cent natural ingredients and cares about the environment – is hard to beat. Fortunately the company has outlets in places you'll want to vist – Venice, Florence, Rome.. Their organic, creamy torroncino, with hazelnut nougat bits, is positively orgasmic. Find a quiet corner and savour slowly. Or try the traditional stracciatella and just let the Colombian Teyuna chocolate melt in your mouth. Heaven in a cone. – Carol Smith
Best place to get high (on life)
Muktinath Temple
This beautiful spot is at the end of Thorung La, the high pass of Nepal's Annapurna circuit. You are already at the height of Mt Cook and can sit at the gates peacefully gazing at the much higher snowy mountains that completely encircle you. The Shiva temple is sacred to both Hindus and Buddhists. Pilgrims arrive, by foot and donkey, from all over India and Nepal. Love-heart cardigans are worn over saris and sports shoes under mustard sadhu robes. Bells ring and incense wafts through the air as you wander around the pagoda complex, or join sadhus for a wash in one of many holy fountains. You can light a candle and make a wish, perhaps for Nepalis to soon return to being the happiest people I have ever met. There's never been a better time to visit and contribute to their recovery from the earthquake that shattered communities here in April. – Jodi Yeats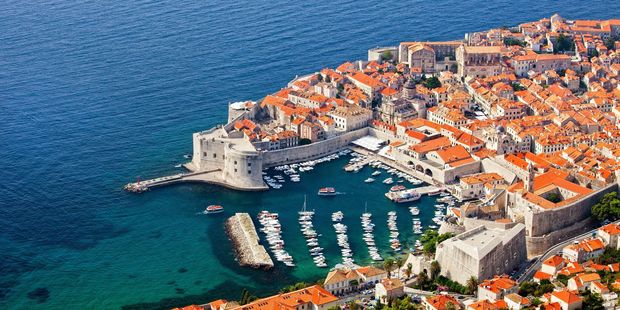 Best rooftop meal
Above 5, Dubrovnik
The trouble with a good view is it's so often spoilt by all those other people clamouring for a peep at it. At this peach of a restaurant – which racily sits on the rooftop of a small hotel in a city famous for not letting anyone do anything a bit racy with their rooftops – you have no competition for the view. The superb food is second fiddle to the view. On a sunny day, with the Adriatic's most beautiful city around you, there can be few better places to sit back and be grateful for the providence that brought you here. Salut! – WA
---